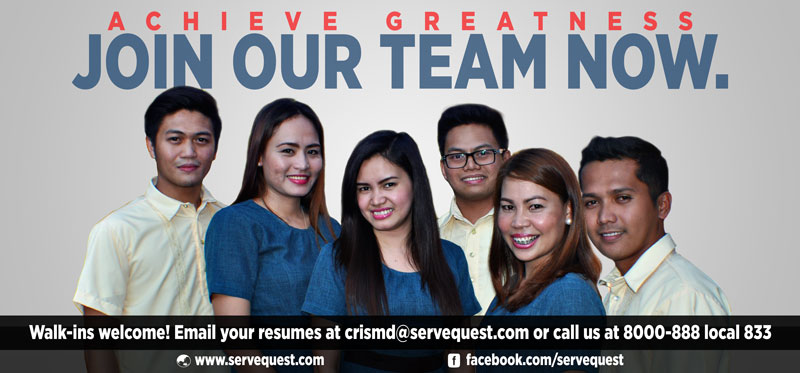 Whether you're a licensed real estate broker, an active agent, a part-timer, a buyer, a seller, or presently just contemplating on embarking on a real estate career, ServeQuest could very well be your highway to success! Join us and open yourself to bigger opportunities.
Job Openings:
Institutional Marketing – Coordinator
Broker Network – Director
Executive Assistant
Engineers (Civil or Structural)
Management Trainees (Business Management graduate)
Brokers/Agents/Salespersons
Please send your resumes to inquire@servequest.com or main@servequest.com.